Hallo, ich bin Marc, Baujahr 1977 und lebe in der Nähe von Köln, wo ich auch vorzugsweise meine Motive suche. Die Leidenschaft für Street Photography begann 2019 und hat mich seitdem nicht mehr losgelassen. 
Mich reizt vor allem der Aspekt der Freiheit des Genre. Sich einfach durch das Leben der Stadt treiben zu lassen und den Versuch in unserem chaotischen Alltag den kleinen Moment der Perfektion zu finden. Den flüchtigen Augenblick mit der Kamera einzufangen, in dem alles genau richtig arrangiert ist, bevor er unwiderruflich verschwindet.
Auch wenn mich die menschlichen Eigenheiten im öffentlichen Raum faszinieren, so liegt mein Schwerpunkt mittlerweile eindeutig auf der grafischen Fotografie. Der Mensch ist in meinen Bildern wichtig, steht aber immer seltener alleinig im Fokus. Und so schaffe ich mit Formen, Licht und Perspektive meine ganz eigene Ansicht des urbanen Raumes.
Hello, I'm Marc, born in 1977 and live near Cologne, where I also prefer to look for my subjects. The passion for street photography began in 2019 and has not let me go since. 
I am particularly interested in the aspect of freedom of the genere. To let myself drift through the life of the city and to try to find the little moment of perfection in our chaotic everyday life. Capturing with the camera the fleeting moment in which everything is correctly arranged before it irrevocably disappears again. 
Even if I am fascinated by the human peculiarities in public space, but my focus is now clearly on graphic photography. The person is important in my pictures, but is rarely the only focus. And so I create my very own view of urban space with shapes, light and perspective.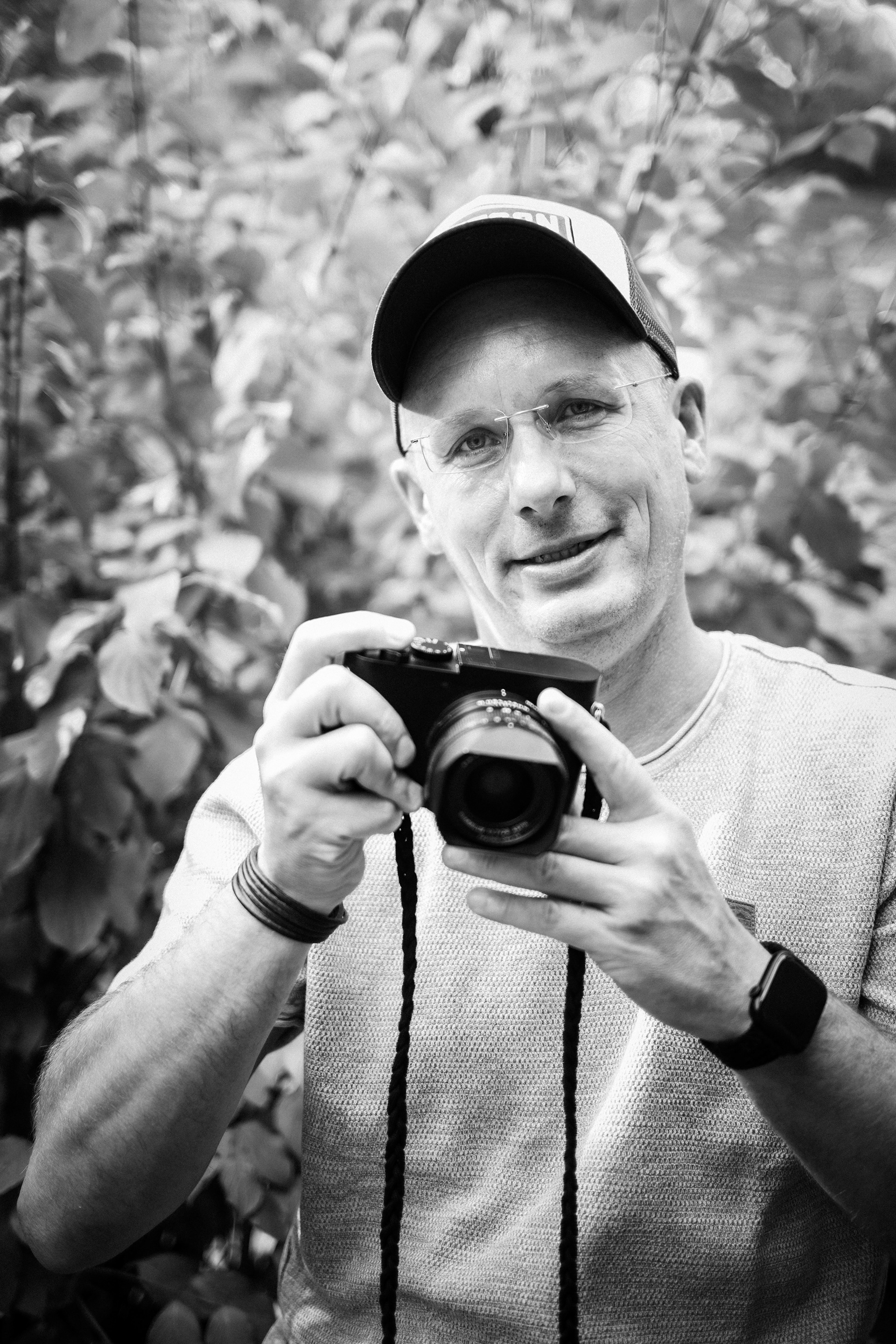 Publications, Podcast, etc.
Die Podcastfolge von mir kann man hören unter:
Leica Fotograf Marc Dessi zu Gast bei Michel Birnbacher

Sein Workflow: ICH LÖSCHE!!!

In Instagram hatte er geschrieben:

[..]Gestern ist eine M9 hier eingezogen. Ich kann zwar immer noch nicht glauben, dass ich für eine Kamera, die vor 13 Jahren produziert wurde einen Haufen modernes Kameraequippment verkauft habe, aber alleine das Auslösegeräusch… ein Traum. Und man muss ja nicht alles rational erklären. [...]
Puplishing in LeMagazine 03/2022
Thanks to Stefan Kreienbock for puplishing.
Puplishing DOCU Magazine - DOCU Book vol 4.
And here the great opportunity to get a 70% discount on it:
Winner 256photo readers choice award Architecture and overal readers award in 2021.
Thanks to Don and his team for all the work and the great magazin. 
Puplishing in 256 Magazin Nr.10
Puplishing in 256 Magazin Nr.11
Puplishing in 256 Magazin Nr.12
Puplishing Leica Fotografie International